Hi! 👋 I'm now looking for my next role,
and you can read more about that
here
.
See You at North Bay Python 2023
I'm going to North Bay Python 2023 and hope to see you there.
This coming weekend is North Bay Python 2023, and I'll be there.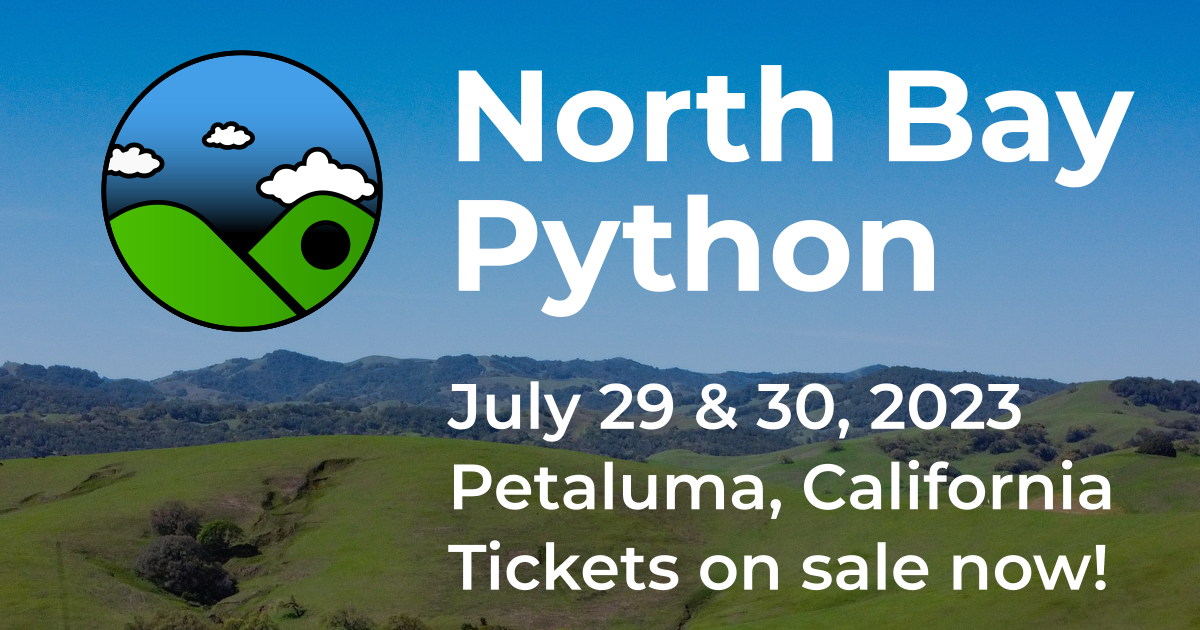 I've attended all three previous iterations—2017, 2018, and 2019—and am immensely looking forward to what will surely be a triumphant return. The inaugural 2017 event inspired me to eventually organize PyBeach, and I'm just so dang happy to have it back.
As a nice little bonus, I was on the programming committee this year, so I've been looking forward to all the talks longer than most of you. 😁
Hope you can make it there. If you do, please say hi! 👋
---
Thanks for reading! You can keep up with my writing via the feed or newsletter, or you can get in touch via email or Mastodon.
---