✶ Understanding Developer Interruptions
Why interrupting a programmer is even more costly than you think, illustrated by u/nkukard.
This is a sequel to a previous post.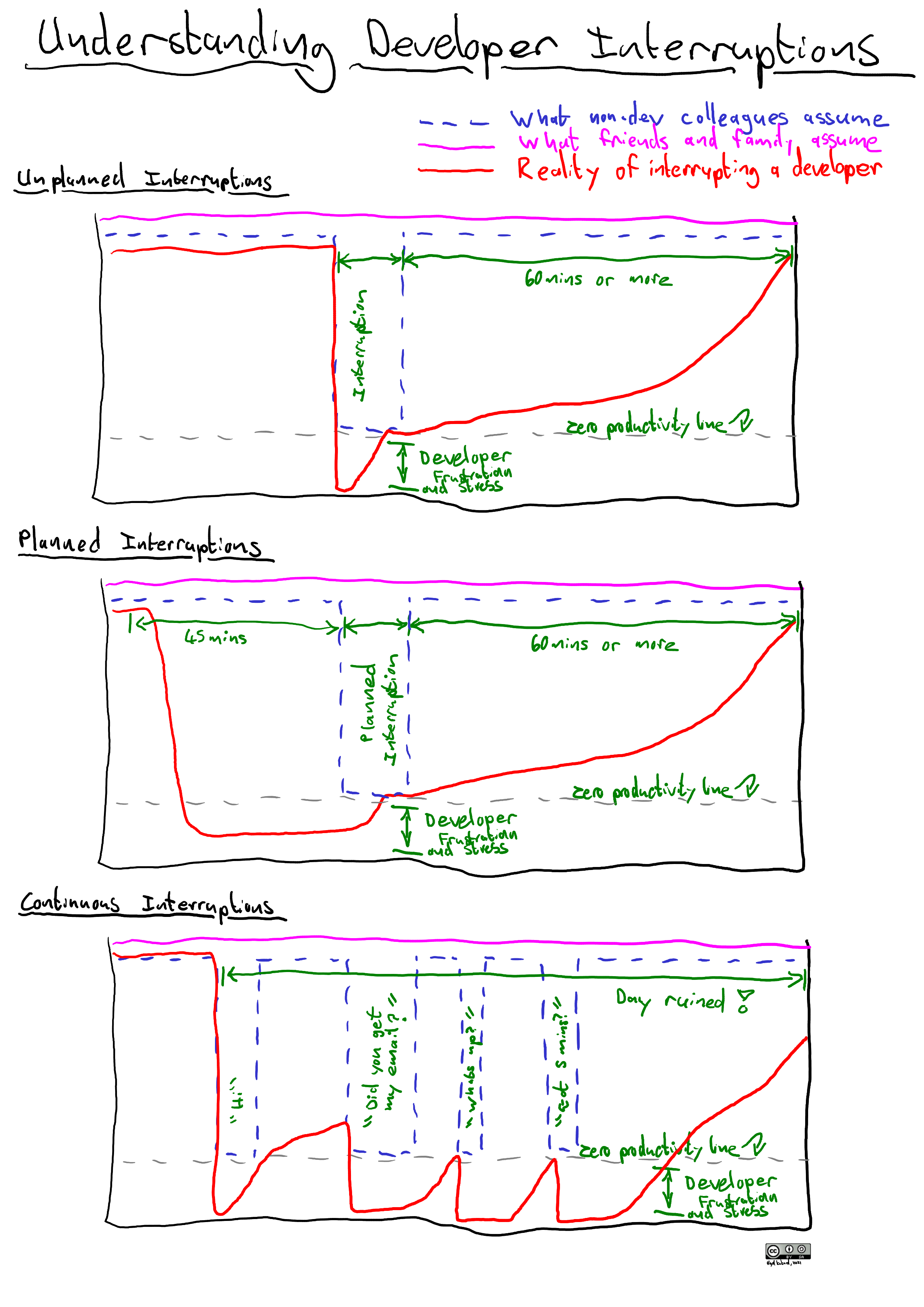 (The original post is here.)
---
Thanks for reading! You can keep up with my writing via the feed or newsletter, or you can get in touch via email.
---